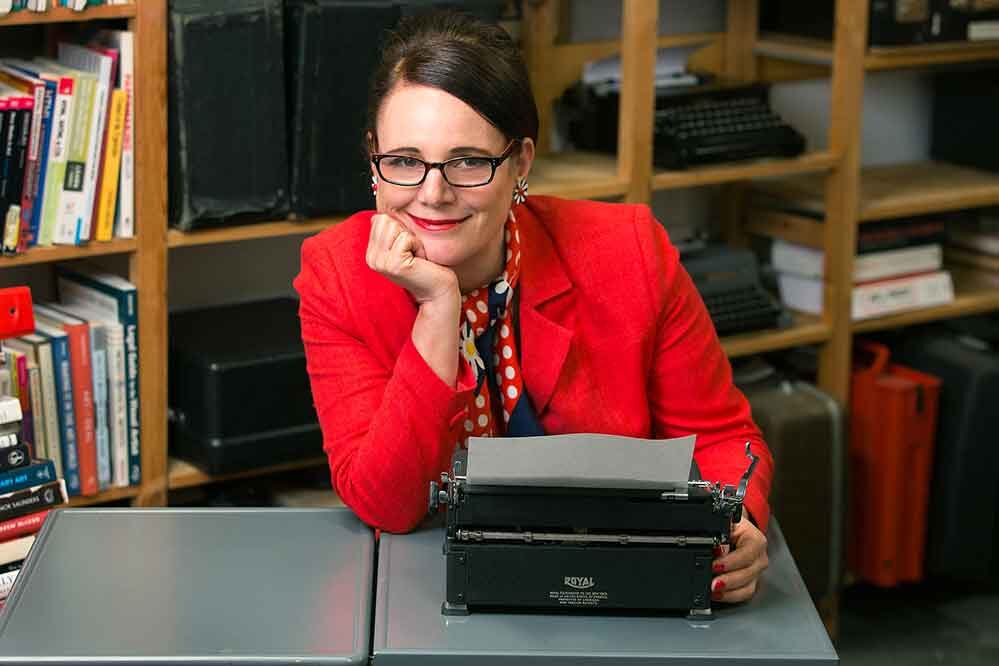 I Wish to Say
Artist Sheryl Oring returns to the University of Michigan for a month-long performance of "I Wish to Say" from September 15 - October 17, 2020 as part of the university's Democracy & Debate Theme Semester in collaboration with Stamps Gallery, Penny W. Stamps School of Art & Design. In this project, Oring invites the communities from U-M and Wayne State University to dictate a message to the next president with students typing the notes on vintage typewriters. These interactions will be staged as virtual performances via Zoom every Tuesday from 4:30 pm-6:30 pm and Sunday from 1:00 pm-3:00 pm. The typed postcards, which will be mailed directly to the White House on the participant's behalf, will inform an exhibit of Oring's work curated by Stamps Gallery. Additionally, selected messages will be set in Voters' Broadcast, a new musical work conceived and composed by Lisa Bielawa, which will bring together choirs from the University of Michigan and Wayne State University. The 15-minute musical work will be released in three parts over the course of the fall semester as part of the Democracy & Debate Theme Semester programming.
"This is an opportunity for our communities to speak out as we face a critical presidential election. I want to give people in Michigan a chance to record their views at this extraordinary point in history when the state has faced such tremendous challenges stemming from the pandemic while also grappling with the impact of systemic racism." Sheryl Oring
To share your message for the next president sign up here!